Hey everyone!
So I am back and doing TWO linkups today! First up, Holly and Jake's finish the sentence linkup of which my answers are probably THE most boring! Here ya go...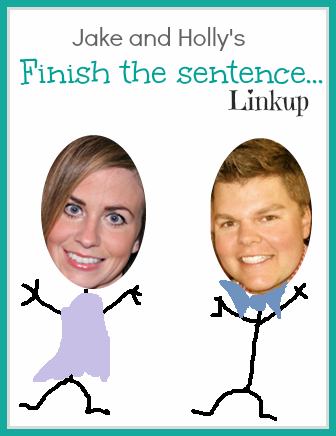 1. People always tell me... More information than I want to know. (Sometimes its ok but a lot of times it's just awkward).
2. In the movie based on my life... Justin timberlake would play the hubs and Natalie portman would be me. My batshit crazy dysfunctional family would be an insane film.
3. Typically I end up regretting... Not working out.
4. I always ask to leave off the... Everything! I am so fricken picky it isn't funny. Burgers must be plain, cheese and ketchup only plus really well done. Yeah I'm not high maintenance.
5. Kim and Kanye really... Have a shitton of money. Their baby will prob be unfairly cute and well dressed.
6. My parents always reminded me... To write my thank you notes
7. Every single day I... Take a bath :)
8. This one time in college... I was boring in college, worked a lot and finished in less than 4 years.
9. My grossest habit is... Idk ask my hubby.
10. My latest white lie was... Hmm prob something dumb I told my grandma so she wouldn't ask questions but maybe it's a white lie trying to throw my hubby off from guessing a surprise I have for him Saturday.
11. I know all the words to... All Justin Timberlake, B-Spears, and Nsync lyrics and all friends episodes.
12. When I grow up... I want to be a mom, happily married to my hubby and having a job I like going to.
13. Sexy time is... When the hubby shaves his face hair.
14. I will never, ever ... Do anything to jeapordize my marriage.
15. I think it's hilarious... To look at people on Facebook and laugh at their drama!!
Another linkup allowing you readers to know more about me!! I'm tryin hard to stay away from exercise/running info on these since ya'll already know all that stuff about me.
The next linkup is Erin's blog crushes! I read lots of blogsdaily, but I'm gonna just tell you several of my faves. My all time favorite blogger is Mel, I love her blog! I am a closet follower lol I don't comment on her posts because I feel silly but I love her and her blog! If I could meet one blogger it'd be her! I love that she is a runner but also so much more, plus she is super gorgeous!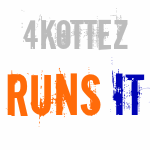 My second fav blog is Kristen, is she the cutest prego gal ever or what?! She is so adorable and I love her writing. I love following her journey into motherhood and her cute fashion posts! Big fan of her pictures, especially since I found her blog through Instagram!
Third we have Rachel, she isn't a huge blogger she does it for her family but I am absolutely in love with her blog. She just had a daughter and shares such cute nursery ideas, and videos that make me cry! Talk about seriously amazing pictures, she is a photographer and takes super beautiful photos!
Finally, Kim is another fav! She is so funny and personable. I love that she responds to her readers and takes time to connect with people. Her blog is fun and she has also made me tear up at times! She is hilarious too and I LOVE stalking her Keeks! You must check her out!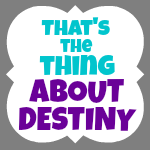 There you have my top 4 favorite all time blogs. Nancy clue, Skinny Meg, Mama Laughlin, and Elle Noel are some "big" blogs that I read. Laura's blog is wildly popular and I am right along with everyone on that! She has an awesome blog and she is also easy to connect with! I really think she likes meeting and connecting with other smaller bloggers! I also LOVE Holly she is a sweetheart and I love her blog too even though it is also very well known, and you cant forget her hilarious hubby Jack's blog!
Ok that's it for Friday!! Woohoo see you all Monday!! Have a great weekend!!

If you linked up for either of these, post your link in the comments here so I can read your posts too!